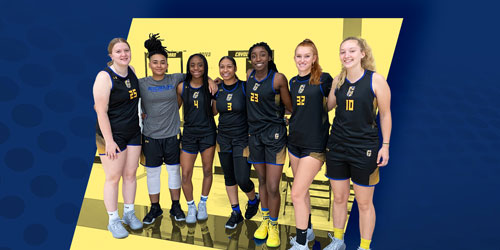 For Kyani Quarles '23, it was growing up around animals. For Anise Williams '22, it was a passion for being able to assist wrongly accused criminals. Quarles and Williams are two of the eight science majors on the 15-member Goucher College women's basketball roster this season.
Same Spirit. New Determination.
STAND WITH US. STAND FOR US.