Endowed chairs offer fundamental support to building an engaged and distinguished faculty, by helping Goucher recruit and retain top scholars in their field. Professors can impact hundreds of lives through the courses they teach, the students they mentor, or through the academic work they pursue. In addition, professorships bring incredible prestige to an institution by providing an exceptional educational experience for tomorrow's leaders.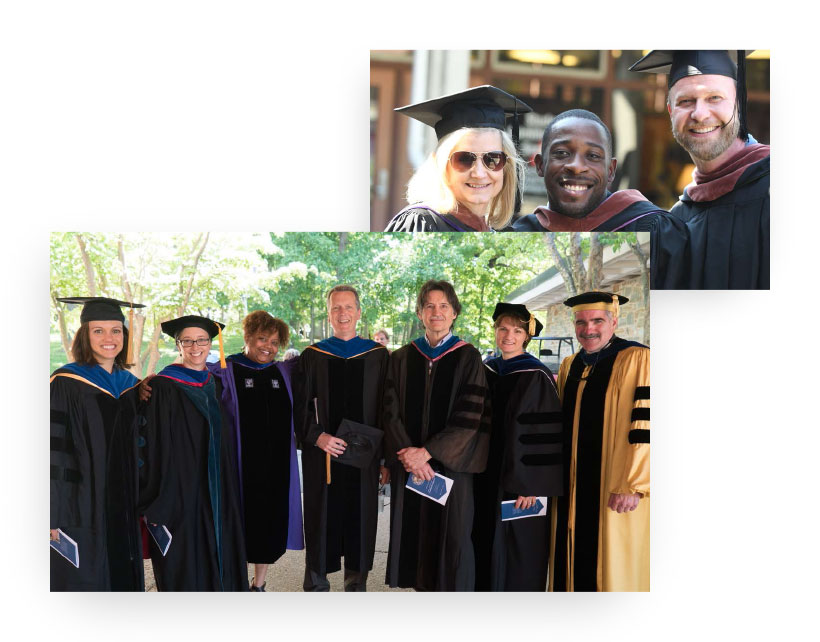 Professorship in Integrative Data Analytics
Through a $1,000,000 matching grant from the Maryland E-Nnovation Initiative Fund, Goucher is establishing a Professorship in Integrative Data Analytics. This data science faculty position will support Goucher's new integrative data analytics major and lead programming to develop students' skills that can be applied to data analytics in  governmental agencies, as well as with local, national, and global non-profit organizations and  corporations. Through the new endowed professorship in integrative data analytics, Goucher students will be taught to analyze economic trends, social media monitoring, demographics, geographic information systems, medical records, public health data, image recognition, environmental modeling, financial transactions, market research, and much more. Goucher students will graduate with the ability to analyze large, robust data sets with an ever-present human and ethical focus, a perspective and fundamental value of Goucher College.
Professorship of Judaic Studies & Justice
Goucher College endowed Professorship in Judaic Studies & Justice, held by renowned author Associate Professor Martin Shuster, is a testament to the college's commitment to embracing diverse religious study and social justice. Judaic Studies & Justice academic discipline centers on the study of Jews, Judaism, and its correlation to social justice. An introduction to Judaism, its history, beliefs, and practices are explored. The courses of study are interdisciplinary and combine aspects of history, Middle Eastern studies, religious studies, archeology, sociology, Jewish languages, political science, women's studies, and ethnic studies. Conceptions of ultimate reality, evil, immortality, religious experience, and human subjectivity, as well as arguments for and against theism, atheism, and agnosticism, are explored. Topics of study include scripture and commentary, ritual and liturgy, the life cycle, and festival calendar. How Jewish tradition responded to and been shaped by the challenges posed by the modern world is also examined.
Luetkemeyer Professorship
The John A. Luetkemeyer, Sr. Endowed Chair at Goucher College is an endowed professorship in Mandarin Chinese and Asian Studies. This endowed professorship supports the hallmark of a Goucher education – global learning. Goucher was one of the first colleges in the United States to formally recognize the importance of a global perspective in education by requiring study abroad for all of its students. At Goucher, global education expands beyond languages and study abroad, to include curriculum enrichment, cross-cultural engagements, and co-curricular activities. The Luetkemeyer Chair Fund demonstrates the importance and influence of Mandarin Chinese and Asian studies. Mandarin Chinese is one of the most spoken languages globally, and the number of U.S. high schools offering Mandarin Chinese has been increasing in recent years. Goucher is also adding an Asian studies minor that will expand the current curricular offerings to delve deeper into the region's history, politics, and philosophies.
Same Spirit. New Determination.
Same Spirit.
New Determination.
You can establish a permanent professorship that will recruit top scholars, help guide our students to their next breakthrough, and retain Goucher's place as a leading institution for academic rigor and discovery.