A Living-Learning Community
We brought our community together in new ways and added a whole new level of learning to a student's time at Goucher. Completed in 2018, the First-Year Village provides a home for 450 students to live, work, and socialize. The village is designed to support students' academic and personal development, with prominent communal areas for students to come to cook, share, exercise, relax, and learn.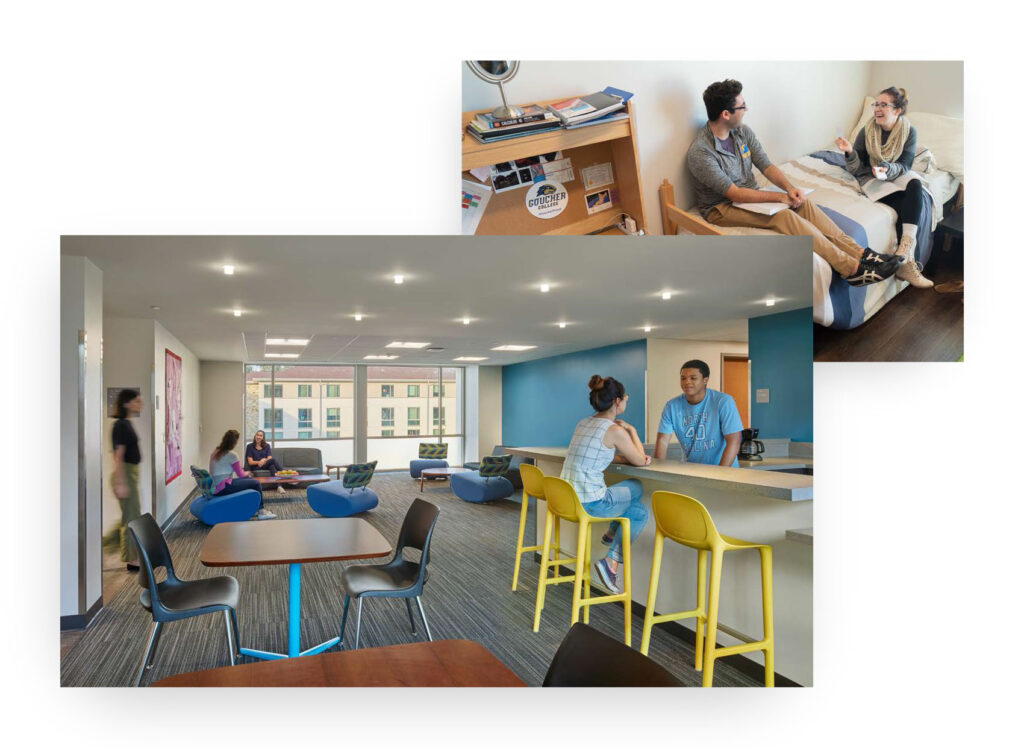 From a communal kitchen on each floor to a full-on demo kitchen, we have connecting over a shared meal covered.  We don't expect our students to create culinary masterpieces but share each other's cravings, culture, and cuisine. 
Mentors Just Down The Hall
Our faculty live directly with the students in the First-Year Village. It's part of our emphasis on creating an integrated learning environment, where academics is much more than a lecture hall.
The village gives students outlets for their passion and their studies. Dance and music rehearsal spaces. Writing centers. A Wellness Center and game room. Patios and courtyards. Whether students need to put the finishing touches on a performance, some extra help with that final paper, or just a quiet space to reflect and relax, the First-Year Village is not just a home but a vibrant and welcoming community full of resources.
Same Spirit. New Determination.
Same Spirit.
New Determination.
Stand with us. Stand for us.